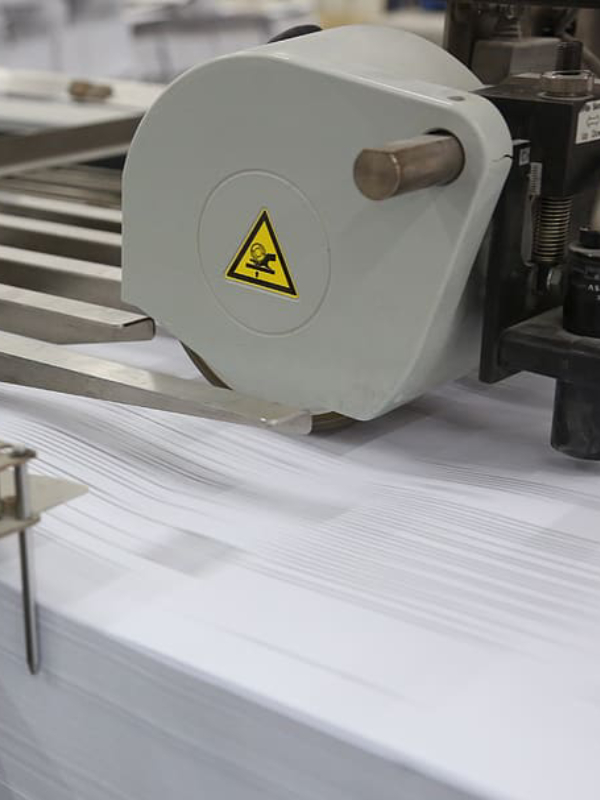 Every product that leaves our plant is guaranteed to fulfil the highest requirements of durability and quality for export by our quality control labs. Every step of the production process undergoes strict quality inspections to guarantee that our goods adhere to the highest industry standards.
Our industry-leading production capacity of 84 million bags annually sets us apart. We guarantee that we can complete huge orders in a short amount of time without sacrificing quality. Our factories were constructed with sustainability in mind, and we utilise environmentally friendly methods whenever feasible, including the installation of solar panels, the planting of trees, a reduction in the amount of paper we use, and other recycling techniques.
In order to contribute to a more sustainable future, we are devoted to lowering our carbon impact. We are continually looking for innovative methods to reduce our influence on the environment since we take our duty to it seriously.
Our quality testing centre is furnished with a variety of cutting-edge testing equipment. These include the gauge testing machine, tape strength testing equipment, fabric strength testing equipment, and denier testing equipment. We may use these tools to gauge important product characteristics including tensile strength, durability, and abrasion resistance.
We think that the quality check is quite important to the finished product. Professionals with training and experience work in our quality testing centre to make sure that every product that leaves our plant satisfies our high requirements. Every stage of the manufacturing process is subjected to thorough testing to look for flaws and guarantee that our goods satisfy the requirements established by our customers.