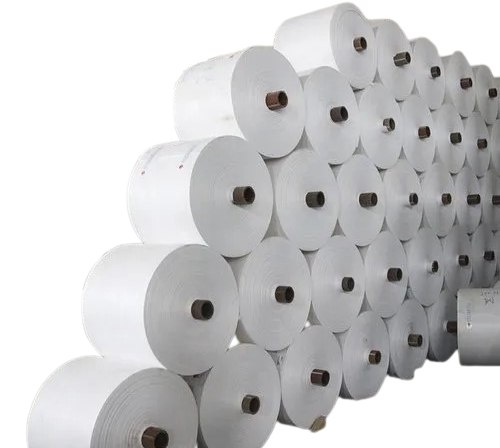 Introduction
About MK Plastic
Welcome to MK Plastic, a leading manufacturer and supplier of high-quality packaging solutions. Established in 2017, we have quickly emerged as a trusted name in the woven sack packaging industry. With our core technical team and state-of-the-art manufacturing facility in Ahmedabad, we are committed to delivering superior products and excellent customer service.
At MK Plastic, we take pride in offering a wide range of packaging solutions that cater to various industries including food, agro/seed, starch, fertilizer, mine powder, and chemicals. Our commitment to quality, affordability, and timely delivery has made us a preferred choice for both domestic and global customers.
What We're Offering
Solutions Built Specifically for your Business
With our dedication to customer satisfaction, we go above and beyond to understand our clients' needs and provide them with tailored packaging solutions. Our experienced team ensures clear and timely communication, making the entire process seamless and hassle-free. We take our responsibilities seriously and are committed to delivering excellence in every aspect of our service.
As one of the largest manufacturers and exporters of PP/HDPE woven sacks and BOPP laminated PP woven bags, we have a proven track record of success. Our manufacturing facility, spread across an impressive 40,000 sq. ft., is equipped with cutting-edge machinery and has an installed capacity of 2,000 metric tons per year. This enables us to meet the diverse demands of our customers efficiently and maintain our position as an industry leader.
Our Vision at MK Plastic is to be a pioneering force in the packaging industry, delivering innovative and sustainable solutions. We strive to revolutionize packaging through cutting-edge technologies and eco-friendly practices.
At MK Plastic, we are committed to responsible and efficient resource utilization for a better tomorrow. We prioritize sustainability, minimizing our environmental impact while delivering excellent products and services.
At MK Plastic, our mission is to collaborate closely with our customers, delivering accurate and efficient operations around the clock to help them achieve remarkable milestones and profitability. We are committed to providing quality products and revolutionizing the packaging industry through continuous diversification and modernization of our offerings.
Our aim is to lead the company towards impressive growth by prioritizing work efficiency and delivering exceptional services worldwide at affordable prices. We strive to become a complete plastic packaging production house, maintaining the highest standards of quality and service.